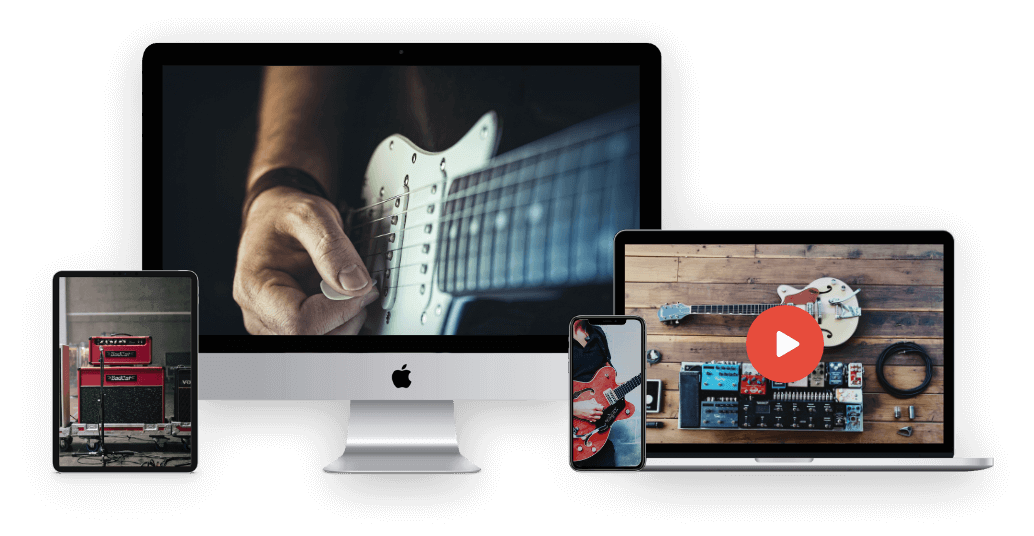 The Tone Intensive Video Workshop
Regular price
$30.00
Sale price
$15.00
/
---
Get Killer Guitar Tone + Sound Like A Pro
The modern guitar player is in a constant chase of modern tones. It's what keeps us inspired to keep creating and exploring. The chase is inherent in us as guitar players.

We want our rigs to be able to sound like the professionals we love and 99% of the time, professionals don't buy new gear to create new tones.

That's right, most of the new innovation you hear from guitar players you love is happening on the same gear they've been playing for years. You CAN sound just as good as the legends you look up to, and even define your own sound on the gear you already own.
The Tone Intensive video workshop will teach you how to achieve a killer, professional tone using your current gear.
What's Included Inside The Tone Intensive:
Session 1: Dialing In Your Tone
In this workshop, you'll discover a repeatable process you can use to dial in your tone no matter what your gear setup is. Instead of plugging in and guessing or making assumptions on what settings work, you'll follow a simple process that guarantees your tone is as good as it can be from guitar to the pedalboard to the amp.
Session 2: Classic Tones
In this workshop, students will learn how to take their gear and create what I call "Classic Tones" - universally important tones that 99% of all guitar sounds build on. Once you take the process from "Dialing In Your Tone" and use it to build these tones, you'll be setup for near infinite possibility with your gear.
Session 3: Wet Effects
In this workshop, students will how to get inspiring and creative tone from reverbs and delays. Beyond that, I'll share with you how you should approach it so that you sound like a guitar player, not a keyboard player ;). Said better, I'll share with you how to guarantee you maintain clarity and the ability to be heard in a mix... while still using the inspiring verbs and delays we all love.
Session 4: Mic Placement Tricks
We demystify the question of mic placement. Instead of theories and rules, you'll watch while I place a mic, and listen to the difference in the tone it makes. It's that simple. From there, I'll share with you typical best practices for getting the best tone through the mic possible.

This is where you'll learn how to make your guitar sound good through sound systems and recording studios.
Session 5: Direct Tone
Ever wish direct tone (plugins, solid state amps, and amp modelers) could sound as good as analog gear? Here we talk about the process to get great tone through "fake" amps by deep diving into the world of amp plugins. The same tone you hear on massive records is often recorded on digital amp plugins, and in this section we show you how to accomplish those same results.