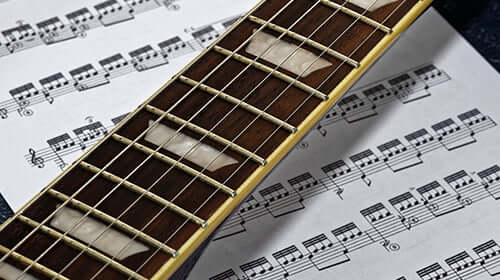 The Ultimate Technique Bundle
Regular price
$50.00
Sale price
$25.00
/
---
Every guitarist hits the wall in their own growth. Some even stall out because they just can't find the next step forward. However, there is ALWAYS ways to get better, even for the best players on earth.
Introducing: The Ultimate Technique Bundle
The foolproof system for improving your technique and unlocking your potential in playing the guitar.
The Ultimate Technique Bundle shows the guitarist how to identify their weaknesses, and how to launch through their current road block of growth and start growing exponentially again - no matter the skill level.
Too often, and more than we ever will admit, the guitar neck is actually mysterious. The frets and strings blur together and it all looks the same.

But there is actually a method to learning the neck that will literally unlock it, making every fret on every position usable and easy to navigate. Become as comfortable playing on the 14th fret as you are the 2nd fret.
What's Inside:
Workshop 1: Technique 101
One of the most common questions we see is something like "what do I do if I'm really just beginning?" This workshop makes sure all students have the best foundation to build on top of - so even if you're just starting out, you can get going fast!
Workshop 2: Unlock The Neck
An in depth, 90 minute workshop designed to maximize your practice sessions - so you bridge the gap between the guitar player you know you can be, and the player you currently are.
Workshop 3: The CAGED System
The CAGED System is the leading preferred method of mastering the guitar neck. You'll know EXACTLY where every note is, every combination of notes, and how to build runs, scales and riffs in any position.
Together, along with Unlock The Neck, these classes represent an advanced and complete understanding of the neck and how to truly master it.